The amount of complex data is growing faster than our capabilities to analyze it. Large investments are put into collecting data and building data warehouses. How to get something out, and use the potential of the data collection often comes as an after thought only.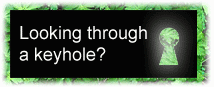 Like one of our customers said: "With my previous tools I felt like looking through a keyhole, not being able to discover the essential business information".
We develop interactive visualization solutions that let you see your data and turn it into knowledge you can act on.

Our software closes the gap between the data you collect and the knowledge you need to act in order to stay competitive. Users of different industries benefit from:
Faster access to complex information
Improved quality of decisions
Shorter time to insight
Our products and solutions range from visual components embedded in existing vertical applications, to stand-alone visualization systems.
TreeMap 2019.9.1 released! You will find it in the download area... The new versions of the Server and API editions have also been released.